The Lee Valley Lions are glad to announce that three men who have overseen three pivotal eras of Lee Valley Ice Hockey are all returning to the Den to play against the current crop of Lions.
Firstly, returning to Lea Bridge Road is Dave Wurthman, the man who coached the first ever Lions' side when they first face Oxford University in 1984, which they won 11-9. He would lead the side to victories over local rivals London All Stars, Richmond Flyers and Streatham Bruins, as well touring sides like the Lake Shore Kings. Whilst Dave was only with the Lions for a very short period of time, his appearance is one of the most important as we bring together the Lions of the past.
Also returning is former Player Coach and General Manager Steve James. Whilst better known as the man who brought about the change in colours from green, white and blue to black, red and white. James actually joined the side from Streatham Redskins in 1989 when the Lions were still in their original uniforms, and the club didn't make the change until 1992. In his six seasons at Lea Bridge Road, James played 216 times and amassed 113 points, averaging a point every other game. Steve was one of the longest serving Lions and it is a pleasure to have him return to the Den.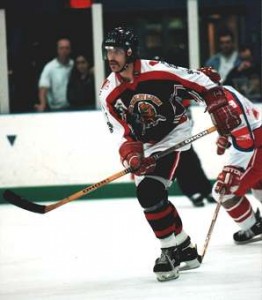 Last but certainly not least is Eddie Joseph. The only man who has been with Lee Valley since the club's inception against Oxford all those years ago, and the only Lions to have his jersey (no 2) retired. Eddies is still involved with the club as Head of Junior Development and General Manager of the current Lions. During his time as a player, Joseph was an imposing Defenceman who served the club for 9 years before retiring and taking up the coaches position. After reforming the junior section in 1998, he would then bring back the Lions after 10 years in hibernation to compete in ENL 1, even playing four times when the team was short of players. His points tally for the Lions totals 121 points in 208 games but, it is his contribution to the club off the ice that is to be celebrated.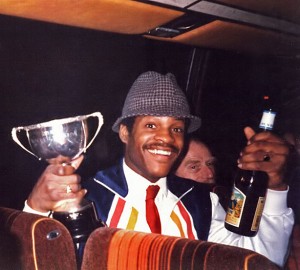 The 30th anniversary match will take place on Saturday the 30th of August at Lee Valley Ice Centre, face off at 5:15.
Tickets are £6 for Adults, £3 for Concessions (OAP's, Children and Students) and £15 for Families.